Overnight EventYouth Event
Event Ages: 13-18
Event Dates and Times: February 2nd, 7:00pm-February 4th, 11:00am
Event Description: Our theme for this event is "Rooted". A tree with deep roots by a stream will stand for generations. What roots does God want us to plant in our spiritual lives? We can travel the world, and still remain rooted in God's plan for us. Using the parable of the Sower and the Seed (Matthew 13) we will dive into how we Root ourselves in Christ.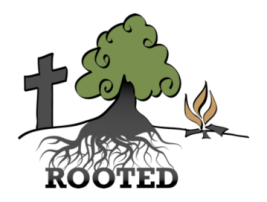 Our annual youth winter blast overnight is an awesome way to get away from the busyness of everyday life and just be at camp with friends, old and new. Throughout the event we will play awesome group games, have renewing worship experiences, and re-connect with nature. There's something for everyone, and a great chance to see camp in the crisp winter air, with the wood stove cranking out the heat.
Event Cost: $120 per person
Event Rain Plan: Rain or Shine
**Youth leaders - it is best to have the parents of your youth individually sign campers up online.
---