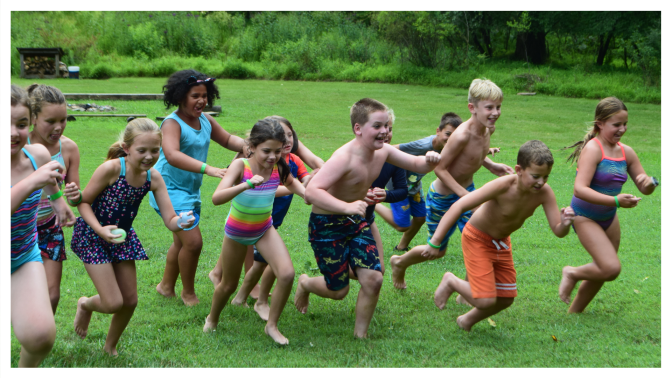 Day Camp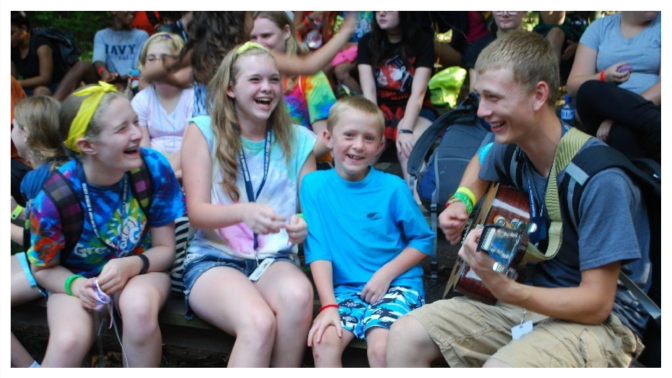 Overnight Camp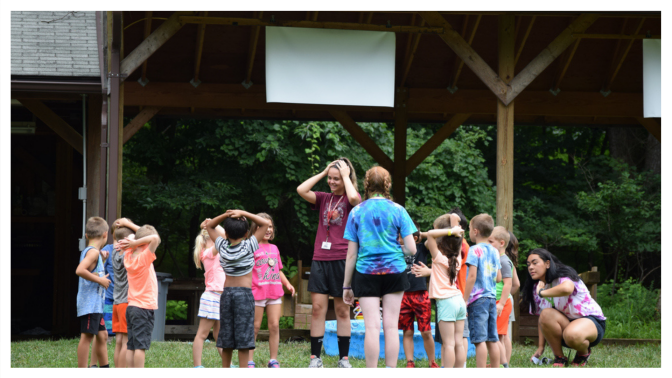 CILT
Camper In Leadership Training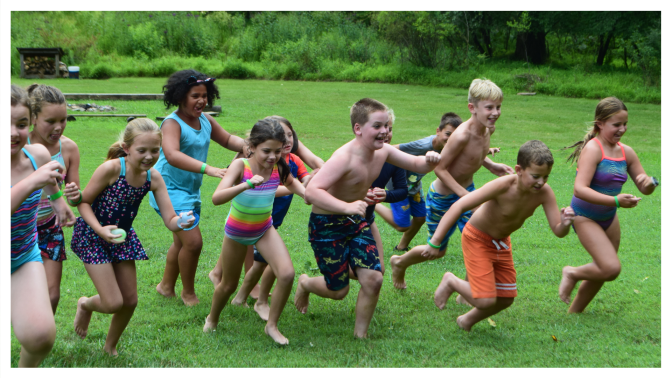 Day Camp
DAY CAMP AT GRETNA GLEN
Day Camp at Gretna Glen is a wonderful way for kids to explore nature, make new friends, and learn about Christ's love! Each week of day camp has a new theme & new lessons; so pick one, two, or more weeks and make Gretna Glen the foundation of your child's summer. The Village serves as the day camp hub and includes group shelters, a large pavilion, campfire sites, a small amphitheater and plenty of room to run around. Day campers are dropped off at the Funk Center in the morning. Day campers will be divided into family groups by age/grade so that activities for each group can be adjusted to be age appropriate. Each family group is given a color to help designate between groups. A balanced lunch, two snacks, and plenty of fluids are prepared by our kitchen staff and served at the village. Our trained day camp staff spends the week leading a small group, thus enabling them to better understand the needs of each camper. Although each week of camp has a different theme and Bible lessons, there is a standard schedule that ensures all campers will experience the great things about camp like boating, swimming and fishing.
Please click below to check out our 8 weeks of Day Camp Programs in 2021.
SAMPLE SCHEDULE
7:30-8:45 Extended Day (register on-line)
9:00 Arrive, Snack 9:30 Camp Activities Rotation
10:45 Swim Time, Waterslide
12:15 Lunch & Singing
1:00 Bible Discovery Time
2:00 Theme Activities Fun
3:30 Daily Closing, Singing & Snack
4:00 Camper Pick Up
4:00-5:30 Extended Day (register on-line)
DAY CAMP PROGRAM GOALS
Day camp started at Gretna Glen in 1988 as a way to serve our community and allow children to explore what it would be like to be an overnight camper. Our program will enable kids to GROW!
Gain Age-Appropriate Independence
Recognize Self Worth
Open Doors to New Experiences
Walk in Christian Faith
EXTENDED DAY INFORMATION
Extended day is available for an additional fee. You may register your camper for AM Extended Day ($25), PM Extended Day ($25), or both. Extended day drop off and pick up times are as follows: Morning extended day: children may be dropped off anytime between 7:30am and 8:45am for an indoor game time. Afternoon extended day: pick up time is between 5:15pm-5:30pm. This allows campers to go enjoy an additional activity after the end of regular day camp. To register for Extended day please select the extended day program available for that week and designate AM/PM.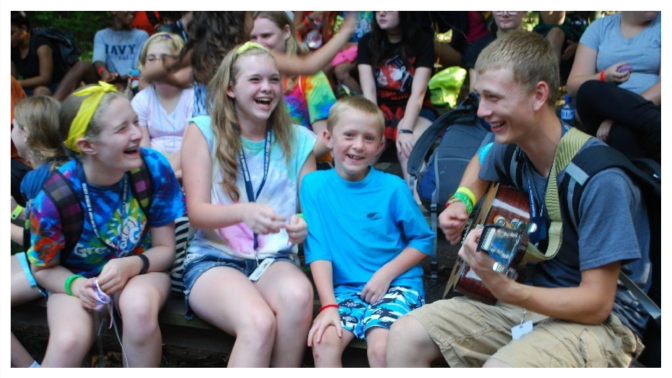 Overnight Camp
OVERNIGHT CAMP
All Gretna Glen children and youth campers will have the opportunity to share in the camp experience filled with singing, Bible Discovery, worship, crafts, nature, swimming, boating, fishing, campfires, hiking, archery, sports, games, and much more. Each program is designed specifically to be age appropriate. Youth campers will have the opportunity to take part in off-site trips (limited in 2021), high and low ropes challenge courses, and theme-based programming.
Please click below to discover our Overnight Programs for Summer 2021.
Overnight Camp Program Goals:

Summer Camp gives campers an opportunity to:
Create an open environment for discussion and allow them to share where they are in their faith walk.
Share in the experience of being a team player and learn the importance of inclusion.
Discover new talents and creativity while stepping out of their comfort zones and overcoming fears.
Learn how they can be a helpful and contributing community member.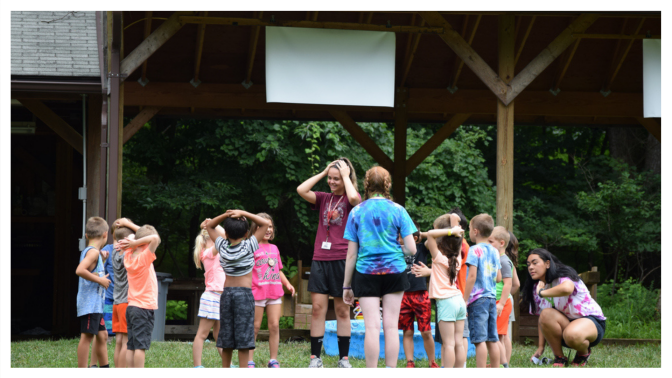 CILT
Camper In Leadership Training
Do you want to be a role model this summer? Do you love the Christian Camp Experience? Is learning to work with children something you would like to invest your time in? Will you be 14 or 15 years old this summer?
If so, our Camper in Leadership Training (CILT) Program is designed with you in mind. This program will help you gain leadership experience and serve as a role model for younger campers while assisting counselors and staff with summer camp activities. CILTs will grow in character, confidence, and leadership led by experienced Program Directors and Summer Staff members serving as mentors. By learning to lead campers in games, songs, and Bible Discovery, CILTs get to be a part of making camp fun! To help these campers build responsibility, CILTs are required to fill out an application and attend a CILT training event to prepare them for their week of camp.
To apply to be a CILT
Ask 3 people to be references Reference Form (share with your references)
Follow all steps outlined in the on-line process including coordinating dates with the Gretna Glen Staff team
Once the Gretna Glen Staff has received your application and completed reference forms we will be in touch to register you for the camp program you would like to work with. If possible, be ready with 3 programs that work with your availability so we can place you with the one that works best for yourself and camp. Please know that most CILT's will commute each day to camp and work with our day camp program. We will have very limited opportunities for CILTS with overnight programs in 2021. Please be ready with your program preferences when you arrive at training.
CILT and Volunteer Training Event
All CILTs must attend a training event. Training will help prepare the CILTs for the experience they will have during their week at camp. We will learn songs, skits, andgames along with important safety protocols and procedures for making camp a fun and safe place to be. Come ready to spend the day learning and growing with the other CILTs and Volunteers. Please register for an event after completing your CILT application (details will be sent upon completion of your application). 2021 Event Dates: April 18, May 16, June 13 – 2:00pm-5:00pm